Speaking: Esther Zuiderveld

12-1-19
Tell us a bit more about yourself!
My name is Esther Zuiderveld, I am 24 years old and I own a fashion label called ESTHRZ. I love good food, having a drink with friends, pinning on Pinterest for hours, having good conversations and exercising.
How did ESTHRZ start?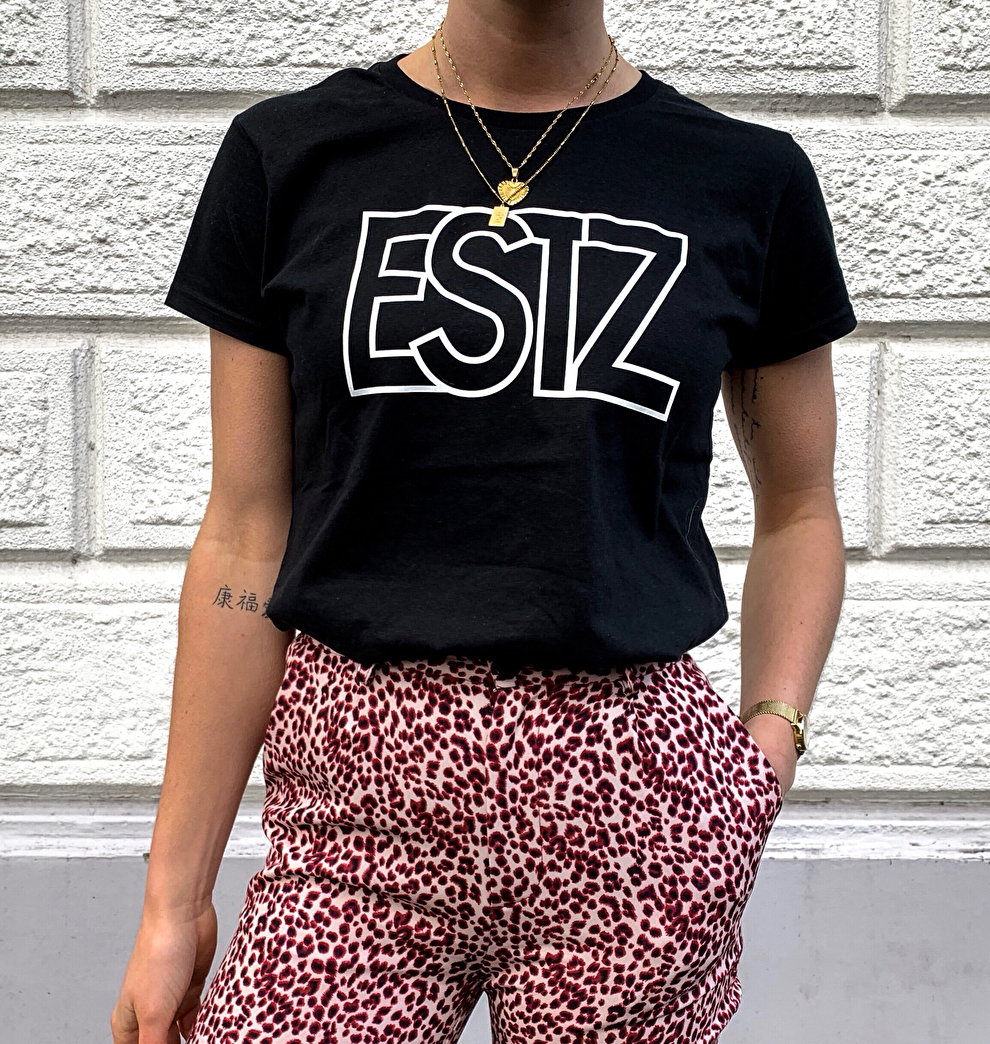 In 2016, I had my own shop where women could supply second-hand designer clothes and other trendy clothing. I sold the items for them. A lot of basic items were brought in as well, for example jeans / denim jackets / leather jackets. I came up with the idea to customize them with paint and patches. The items sold very well and I had much more fun doing this than just selling second-hand items. I decided to stop the store and started my own collection and online shop. That is how ESTHRZ has started.
Has it always been a passion to start your own clothing line?
To own a fashion label has been my dream since the last class in high school. So, having my own brand is not something that I really wanted from a very early age, but fashion has always been a big passion!
Do you do everything within ESTHRZ yourself?
No. I had my webshop built by a friend, I had a bookkeeper for my administration since day one and a developer for difficult technical matters concerning the webshop. Any further, I did everything myself, until a few months ago. Now, my boyfriend supports me 1 day a week with financial matters, I have an intern 4 days a week and a photographer for collection shoots.
So, it is safe to say that there is a lot involved when starting your own fashion label. What do you like most and least about running a business?
What I like most is that you can organize your own time and that you are working on something you're very passionate about. It is amazing to see that develop. The least fun are the financial matters and that you always have to be seen (especially on Instagram).
Social media is nowadays the key platform to reach a large target group quickly. On one hand, a positive development for entrepreneurs, on the other hand, as a face of a brand you always have to be seen. What do you think is difficult about that?
That has mainly to do with the algorithm. If you want to be seen, you have to keep posting and create a lot of interaction through other accounts. When I am not active on Instagram for 2 days, I already almost receive half of the likes / reactions I usually get. This also affects your Instagram sales, it is seen by many people.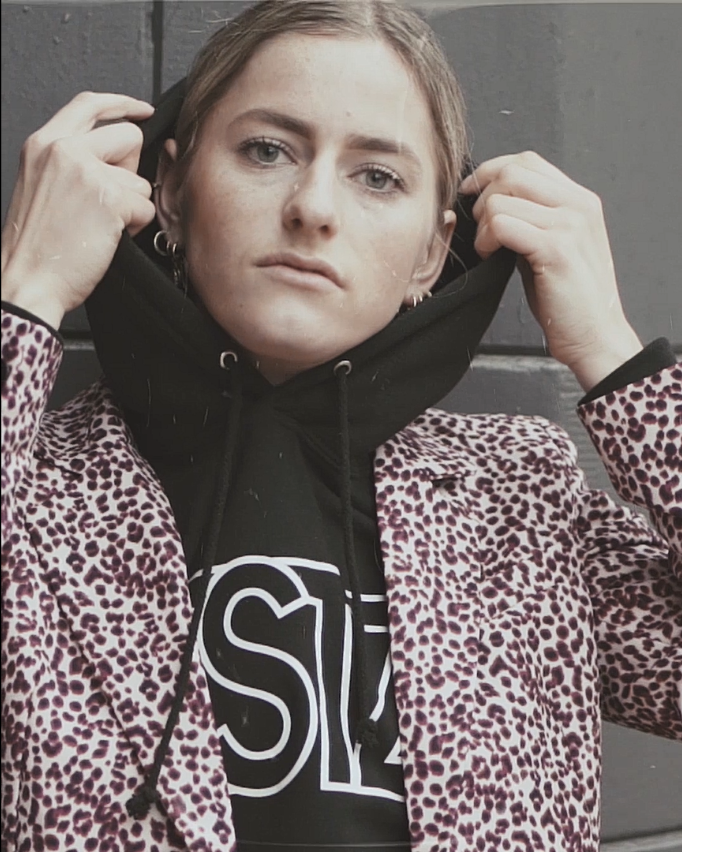 SUITED. is currently focusing on the suit for woman. What is your opinion about the women's suit? Do you have these in your wardrobe?
I love the women's suit! It has always been a favorite in my wardrobe, currently I have 4! And all 4 with a print ;-)
Yes, good to hear! Nowadays, many fashion labels are arising. What is your opinion about the current range of women's clothing? Is there something that you would like to see more often?
Personally, I think it's a shame that the big chains, especially the cheap ones, are market leaders. There are so many small and nice brands that don't get the trust from the crowd. People often think it's too expensive. Nice suits like the ones from SUITED. are something that I'm a big fan of and especially the ones with a crazy print. I would like to see this more!
If there is one piece of clothing that you have to wear for the rest of your life, what would it be?
A good jeans, mid/light wash. Fits every look. Even with a sexy top on it, you can look classy too! A pair of jeans have a rough and cool look, that's a style that always comes back in my outfits.
What is your favorite trend of the moment?
I love the bikershort trend. At the moment, the weather isn't perfect for this trend but during summer I will definitely wear this again! Also, oversized blazers are a lovely trend!
Where do you see ESTHRZ in ten years?
Planning far ahead is not really my thing (making plans in general is usually already difficult for me, lol). Of course I do have an ideal image: in 10 years I want my label to be sold in worldwide stores, I want a complete line (including accessories and shoes) and I want to have my own physical stores. Besides, I would like to have a great concept to help girls with entrepreneurship.
How cool! If you want to help girls with entrepreneurship in the future, do you already have a tip for young girls who want to chase their dreams?
Always believe in your dreams, you can do much more than you think! Follow your own course and do not let yourself be influenced by what another people think of you.